Sonia Parimal Dalal, M.D.
Sonia Parimal Dalal, M.D.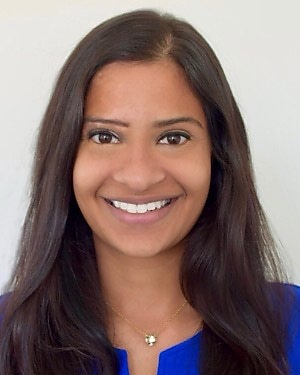 Assistant Professor of Medicine
Female
Research Interests
Medical Education; and Transitions of Patient Care ...read more
Background
Titles
Assistant Professor of Medicine
Departments / Divisions
Medicine - Division of Hospital Medicine
Education
Degrees
MD; St Georges University (2017)
Residencies
Internal Medicine; Hahnemann University Hospital (2019)
Internal Medicine; University of Maryland Medical Center (2020)
Board Certifications
American Board of Internal Medicine (Internal Medicine) (2020)
Research & Publications
Selected Publications
Haile S, Dalal S, Clements V, Ostrand-Rosenberg S. Soluble CD80 Restores T Cell Activation and Overcomes Tumor Cell Programmed Death Ligand-1-mediated Suppression. J Immunol. 2013 Sep 1;191(5):2829-36. PMID: 23918985.
Dalal S, Bhesania S, Silber S, Mehta P. Use of Electronic Clinical Decision Support and Hard Stops to Decrease Unnecessary Thyroid Function Testing. BMJ Qual Improv Rep. 2017 Apr 28; 6(1). PMID: 28469901.
Dalal S, Arustamyan M, Marmolejos G, Ramakrishna K. Delayed cardiomyopathy and cardiogenic shock due to intravenous methamphetamine use requiring hemodynamic support with VA ECMO. JACEP Open. 2020 Jan 21. DOI:10.1002/emp2.12027.
Activities & Honors
Memberships
ACP
Society of Hospital Medicine
Is this you? Edit Profile